Amazon Ventures into Middle-Earth with Upcoming Lord of the Rings MMO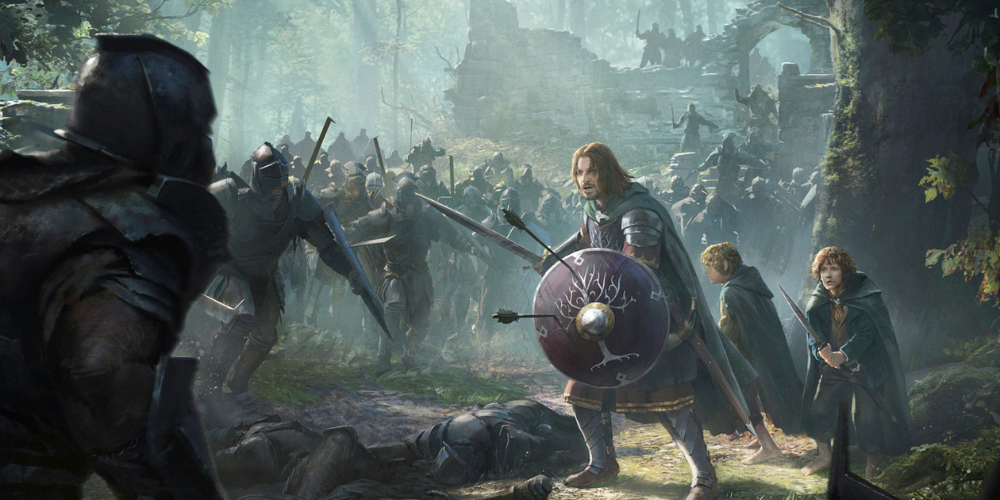 Amazon is delving into the realm of Middle-earth with their latest massively multiplayer online (MMO) game project, which is set in the iconic world of J.R.R. Tolkien's Lord of the Rings series. The ambitious project, which is still in development, will be a joint venture between Amazon Game Studios, Leyou Technologies, and Middle-earth Enterprises.
The upcoming MMO will be a free-to-play game with a gameplay experience that is separate from the much-anticipated Amazon Prime Video series based on the Lord of the Rings universe. The game will reportedly be available on both PC and consoles, allowing players from different platforms to come together and explore the rich world of Middle-earth.
The game's development is led by a team with an impressive pedigree in the gaming industry, including veterans who have worked on popular MMO titles such as World of Warcraft, Everquest, and Destiny. This wealth of experience is expected to translate into a high-quality, immersive gaming experience for fans of the Lord of the Rings franchise and MMO enthusiasts alike.
In addition to the development team's expertise, Amazon will be leveraging its massive cloud computing resources and extensive experience with in-game monetization to ensure the MMO's success. This combination of resources and talent is expected to result in a game that not only meets the high expectations of fans but also stands as a worthy addition to the already vast and beloved Lord of the Rings universe.
Although the release date for the upcoming Lord of the Rings MMO has yet to be announced, the buzz surrounding the project is already palpable. With a powerhouse team at the helm and the backing of Amazon's resources, Middle-earth is poised to come to life in an unprecedented way, capturing the imagination of gamers and fans of the iconic series alike.