FromSoftware Announces Elden Ring: Shadow of the Erdtree Expansion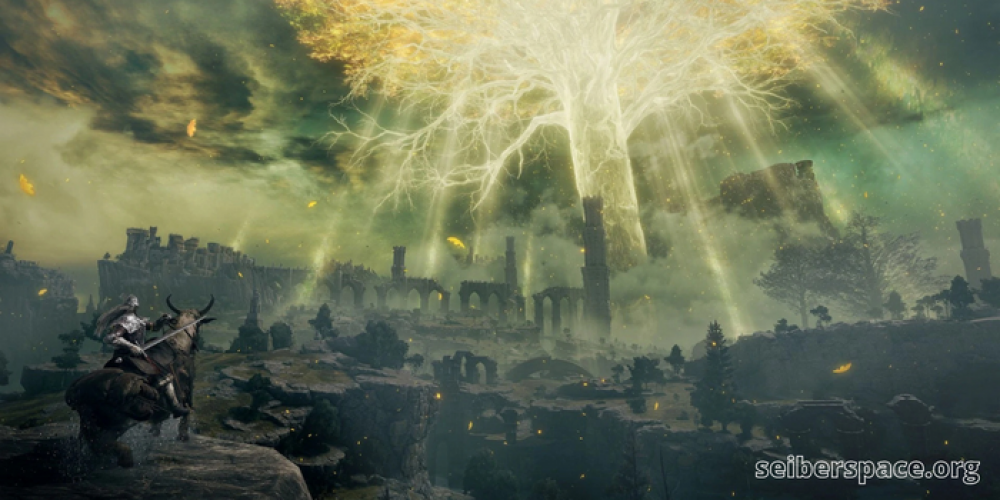 Recently, FromSoftware announced the highly anticipated Elden Ring expansion, titled Shadow of the Erdtree. This news has been eagerly awaited by fans all over the world, as the base game was incredibly successful, with more than 20 million copies sold. By celebrating the first anniversary of its masterpiece, the developer hopes to bring more adventures to the Lands Between.
Little is known about the Shadow of the Erdtree expansion for now. However, some details have already been revealed. According to a tweet posted a few moments ago, the developer promises to bring more adventures to the Lands Between. This statement has sparked many speculations about the time and place of action.
The image shared by Bandai Namco Entertainment features a tree that resembles the one seen in Depths. This could suggest a move to the past when Godwyn the Golden was still alive. Also, the expansion could feature some new characters, such as a mentor, as well as main and side missions. On the other hand, some are hoping for the introduction of new weapons and items.
Whatever the case may be, we can be sure of one thing – Shadow of the Erdtree will be a thrilling and immersive experience. The game will be released on Xbox and PlayStation game consoles and on Windows PC. It is expected to be released sometime in 2022.
In conclusion, the official announcement of the much-anticipated expansion, Shadow of the Erdtree, has increased excitement for the Elden Ring game. Although there are still many unanswered questions about the DLC, we can rest assured that it will bring more adventures to the Lands Between. With its unique storyline, immersive gameplay, and visually stunning graphics, Shadow of the Erdtree is sure to be a great success.